Advantage
1. Doing pe coating from 1997
Our factory doing PE coating on Pe coated paper cup paper more than 20 years.We have well trained and sufficient Technicians will provide excellent and quality service.
2. PE coating's smoothness and uniform is promised.
Four PE lamination machines all controlled by automatic man-machine interface operation, precise calculation of extrusion thickness automatically by a computer.
3. Virgin paper as raw material with high content of Hardwood pulp.
The Hardwood pulp content is higher than common paper on market ensured high stiffness and folding strength of paper cup paper. This also can reduce failure rate of paper cup forming.
4. More than 10 years printing experience.
Starting from 2003, our factory doing paper printing for paper cup, paper meal box, paper lids, paper plate etc. We special high salary invited 5 experienced printing technicians. Every master in is trained strictly with decades of printing experience.
5. Advanced high-speed 6 colors felxo printing machineEKOFA
Two high-speed machines are from EKOFA and DONGHANGAND with advanced world levels. Which are operated by interactive computers can control the printing quality efficiently. It can make ink layer to be thick and solid, color duration to better than common.
6. Various sizes of cylinders for printing machine.
Our factory supply different size of cylinder that meet most paper cup fan size. In this way, the utilization of pe coated paper can be improved dramatically
7. Different paper quality for customer's choice.
With different raw material paper quality, we offer three grades PE coated paper quality for customers from different markets around world, such as European, Middle east, Asia, America.
8. Certificate
According to customer's requirement, we can offer Health Certificate (HC); China Inspection and Quarantine Bureau (CIQ); Test report from MA(MA); SGS certificate(SGS); FSC certiciate
China National Accreditation Service for Conformity Assessment (CNAS);
Embassy certification.


Gram & thickness of Pe coated paper cup paper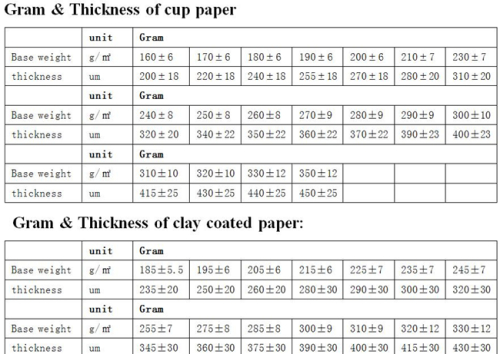 Supply different kinds of paper cup fan design for special paper cups.
such as paper cups used inbirthday party. paper cups use in Carnival, paper cups use in pumpkin day. paper cups use in Hallowen day.Interesting paper cups for children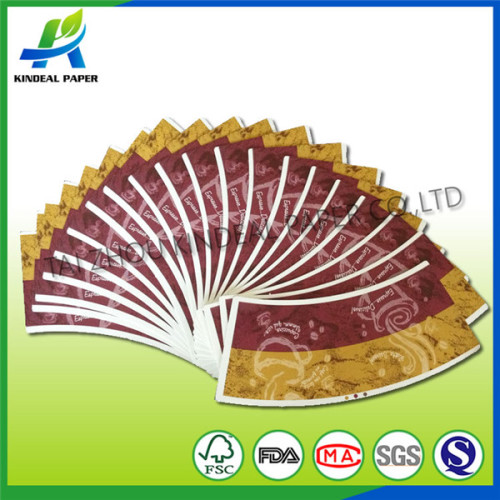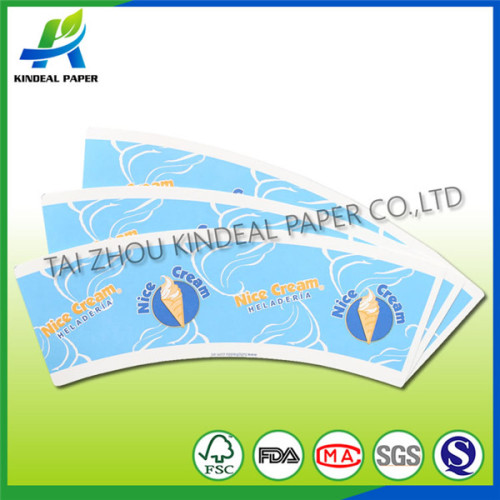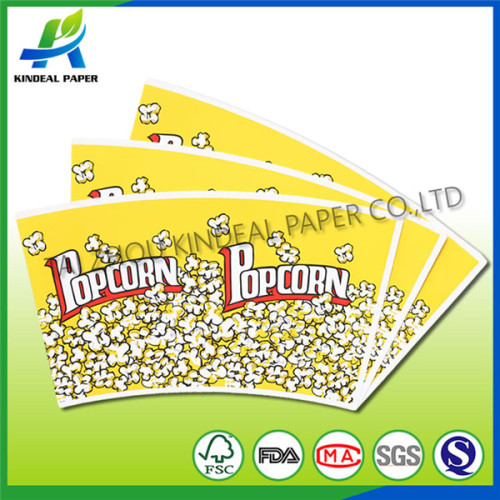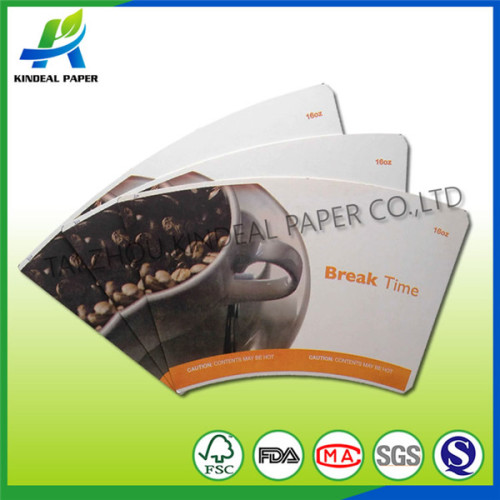 We Can Supply: