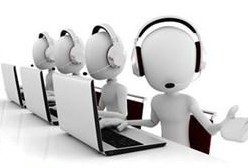 1. Certificate

Q: Do you have Certifications for the PE paper that is suitable for food contact?
A: Paper obtained SGS, FDA certificate, it's healthy for food contact. According to customer's requirement, we can offer Health Certificate (HC); China Inspection and Quarantine Bureau (CIQ); Test report from MA(MA); SGS certificate(SGS);China National Accreditation Service for Conformity Assessment (CNAS); Embassy certification.

2.Pe coated paper Size, Specification
Q: Can you cut roll to the different sizes of sheets as we want? Or there has some standard size for sheets?
A: We can cut size based on your requirment. There is no standard size.
Q: Can you tell me the exact dimension of the paper (width * length)?
A: Different cup moulds, paper size is different. Please inquiry to get your exact size.
3. Paper Gram Choosing for cups

Q: What is the optimum paper gram for hot drinks and for cold drinks?
A:Usualy, hot dirnk using single pe coated paper;Cold drink use double pe coated.Different cup size and different market using different gram.Please inquiry to get our suggestion!
4.Cup fan pcs/ton

Q: How many pcs paper cup fans can make from each ton paper?
A:
Different size, differnt gram pcs/ton all will be different. Please send us your cup drawing-layout (means the opened dimension)
Or
tell us your cup size (Top diameter /Bottom diameter /Wall Height). We will estimate to you.
5.Bottom pcs/ton

Q: How many cup bottom are needed for the 1ton cutting & printed paper (cup body)?
A: Usuallythe proportion is about 1:0.2 (means 1ton paper need about 0.2tons bottom paper, just for reference!). Certainly, different cup size, different gram, it's different. Please inquiry details!
6. Paper Printing.

Q: Can you produce the printed&cutted PE coated paper?
A: Yes, we can do flexographic (max 6colors printing)or offset printing, and Auto-cutting to be the shapes you need, such as paper cup blanks.

7.Difference between flexo printing and offset printing
Q: What's the difference of flexographic printing & offset printing? What is the best printing method? How many colors can you print on a paper cup?
A:1. Flexographic printing required paper in roll. Offset printing required paper in sheet
2. The technical of offset printing is mature than flexographic.
3. Design mould different: flexographic plate is made of resin material, it's expensive, as usual cost usd130/color; but Offset required a normal plate (like PET material ). it's cheaper, as usual cost usd20/color.
4. The ink of flexographic printing is water based, blend by water, clear by water; so it's no pollution. Ink is Food grade. But generally, the ink of Offset printing is gas/oil based. Blend by oil, clean by gas/oil, so it's pollution, not Food grade. Certainly, there has food grade ink for offset, but high price than Flexographic.
8.Waste Percentage of 1 ton pe coated paper paper

Q: How many percent of the rejected edge and wastes after printing, cutting, and packaging? ( how many KG of cup blanks can get from 1 ton paper )
A:1. on offset printing, the wastes is around15~16% (means 1ton sheet paper you can getaround 840~850KGS blanks).
2. on flexographic printing, the wastage is around 10~13% percent depend on your cup sizes and our Flexographic Plate Cylinders.
9.Shipping Packing
Q: How to packing the paper?
A:1. Sheet paper, packing by wooden pallet, 200~300sheets per bag by craft paper. Or some special requires from you.
2. Roll paper, packing by craft paper and plastic film.
3. Cup blanks(cup fan shape) with printing and cutting, can be clean-away the reject paper and packaged by paper cartons. or leave the reject edges but packed by wooden pallet.
10.Loading tons

Q: How many tons of paper can load in 1x20'container?
A:1. Sheet paper, can shipped about 14~15tons, more or less depends on Size.
2. Roll paper can shipped about 13~14tons, more or less depends on roll width.
3. Cup blanks with preprint and precut, paper cartons packing, clean away the rejected wastes, it can be shipped about 15~16tons ( this weight is net weight for fans)

Q:
How many tons of paper can load in 1*40' container?
A:
No matter cup fan or roll/sheet paper all Load around 25tons net weight of paper.
11. Paper sample
Q:
How can I get paper sample to check paper quality?
A:
Yes, we can send the paper gram you want in A4 size,(weight below 1kg) . Paper sample is free. But The delivery cost will on your side.
12 Custom printing and cutting for paper cup fan samples.
Q:
How can I get paper sample printed and cutted at my art design and size?
A:
Printed&cutted on your design for sample is
not workable.
Below is Two ways for your reference:
1way: Check printing effect:

printined your design but not cutted into fan shape size.
Around 10pcs: 250usd.
Sampledelivey cost will on customer side.
2way: Test machine

Do not printing but cuttting into your size(White paper cup fan)
Around 500pcs:150usd
Sample delivey cost will on customer side.

1.Contact with us through email or other communication modes about paper Gram, Size, Design, Quantity, Payment term, Delivery time, certificates.
2.Confirm all detail , sign PI,
3.Make deposit.
4.Factory Produce paper.
5.If need (After product finished, Doing certificate upon customer's requirement)
6.Make an Updated PI based on the real quantity.
7.Customer pay balance payment based on real quantity based on Updated PI.
8.Factory delivery products to Port.
9.Express original documents to customer for custom clearance OR doing telex release.
10.After-sales service.