Advantage
1.20 years coating experience.
Our factory doing PE coating since 1997,We have well trained and sufficient Technicians will provide excellent and quality service.
2.PE coating's smoothness and uniform is promised.
Four PE lamination machines all control by automatic man-machine interface operation, precise calculation of extrusion thickness automatically by a computer.
3.Without any fluorescent in paper
Our Kindeal paper are all food grade paper, without any fluorescent.
(For food grade paper, not the whitest paper is the best paper. Normal paper's color is ivory, not white. For very white pape it must contain the fluoresce. )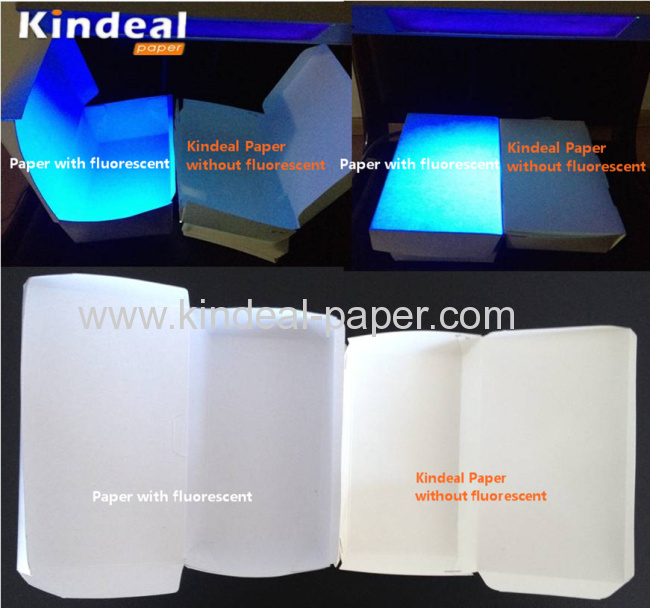 Gram& thickness of cup board pe coated paper for bowl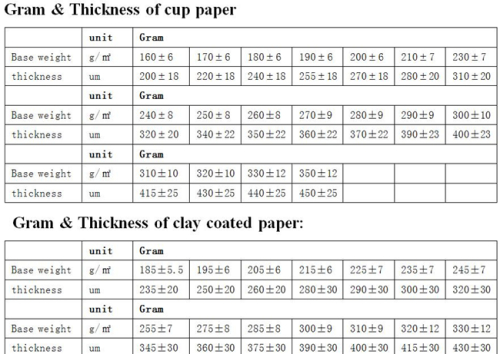 Product name

cup board pe coated paper for bowl

Material

150gsm~350gsm Paper+ PE(12gsm~26gsm)

Usage

Meal boxes; Paper plates ;Paper dishes; Take away food boxes; meal box paper cover; paper lids

Feature

High shinny surface, good brightness, stiffness, printing effect

Max width

Single pe coated paper 1600mm

Double pe coated paper 1300mm

Quality level

KD1-CB KD2-CB KD3-CB

Packing way

Sealed package

Craft packing inside, Plastic wrapping outside

Loading

1*20gp can load:around 15 tons pe coated paper

1*40gp can load: around 25 ton pe coated paper

Lead time

Around 15~20workdays after receive deposit

Production Procedure

1. Uploading raw material paper on PE coating machine.
2. Pe coating procedure
PE melted in high temperature machine then evenly coating onraw material paper surface.
For double pe coated paper will through an additional corona coated on printing side of paper. This procedure is must for double PE coated paper in order to print later.


3. Unloading cup board pe coated paper After finish PE coating, discharged the finishedcup board pe coated paperfrom machine



4. Packing
First, using craft paper pack around thecup board pe coated paper;
secondly used automatic packing machine wrapping plastics outside of paper.

Printing
Our factory also supply printing service 6 colors flexo printing and offset printing for cup board pe coated paper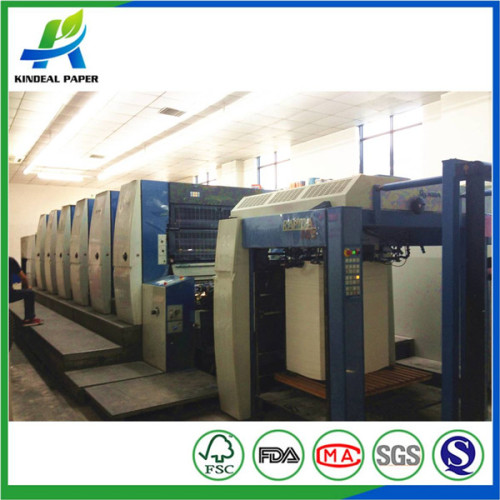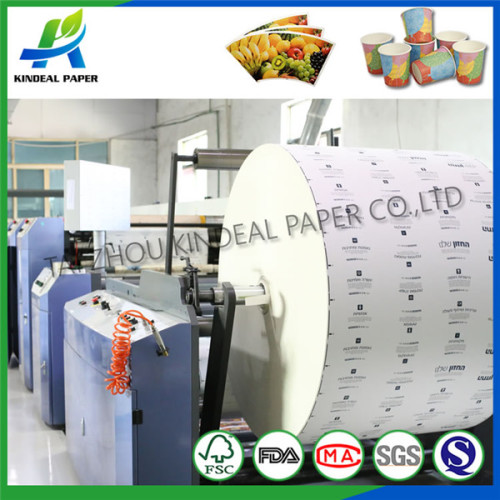 Useage for cup board pe coated paper for bowl
Single pe coated cup paper can be used in:hot drink paper cup,such as hot coffee paper cups, milk cups, tea cups, dry food cups, french fries cups, meal boxes, lunch boxes, take away food boxes, paper plates, paper cup handles





Double pe coated cup paper can be used in:fruit juice cups,cold water cups, cold drink paper cups, coca-cola cups, ice-cream paper cups, ice cream paper lids, meal boxes,french fries cups. go-away food boxes, paper plates

We Can Supply: